In 2001, after 27 years of service with the Los Angeles Police Department, Sergeant Rob Lerner decided to retire and pursue his two great passions: working with dogs and playing golf. While his love for "the game" is still very much alive, it has been greatly overshadowed by his insatiable desire to help domestic dogs.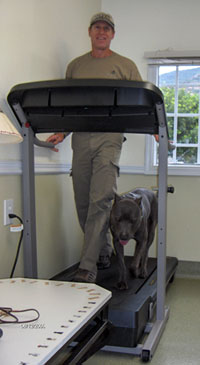 In 2003, after training his Yellow Lab, Sunny, as a service dog under the provisions of the Americans with Disabilities Act (ADA), Rob decided to put his skills to work at a place where dogs had no advocate, and so, became a volunteer at his local animal shelter. His skills were greatly enhanced simply by working with the huge number of dogs who required his expertise in behavior modification, socialization and mental stimulation. There were always "special" dogs whose need for rehabilitation demanded more one-on-one time than was available in the shelter environment so Rob began fostering, rehabilitating and training these dogs in his home. As his successes grew with these "special needs" dogs, so did his reputation as the go-to-guy when there was a problem dog (usually a large, powerful breed like a Pit Bull or Rottweiler). In 2004 Rob met Gretchen Wyler, 1950's Broadway star, lifelong animal advocate, founder of the Genesis Awards and Vice President of the Hollywood Chapter of the Humane Society of the United States (HSUS). Through their love of dogs, Rob and Gretchen became great friends. Intimately aware of Rob's law enforcement background and dog-handling skills, Gretchen requested that Rob respond to New Orleans and join the Animal Search and Rescue teams following the Hurricane Katrina disaster in September, 2005. Rob is well versed in the application of the Incident Command System (ICS) and is a certified member of the National Disaster Animal Response Team (NDART).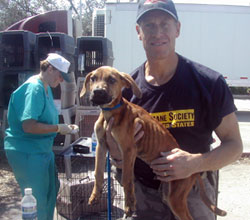 Upon his return from New Orleans, Rob was once again asked by Gretchen for his help. A nine-member committee comprised of animal advocates with special expertise in emergency operations, animal sheltering and web design, was gathered together. In conjunction with the Red Cross, and supported by the HSUS, this committee was responsible for developing pet evacuation protocol during disasters such as Katrina. This would become the model for organizing and disseminating real-time information to the public. For example, a list of pet friendly hotels outside the disaster area and suggested procedures to follow on how to evacuate pets would be posted online. This model could be applied to a disaster occurring in any part of the country (fire, flood, earthquake, etc.). Public education and preparation was critical and so the web site www.evacuatemypet.com was born. Rob continued his volunteer work at the shelter and in April 2007 was asked if he would be willing to rehabilitate a dog that would later appear on the National Geographic Channel. Rob agreed and spent almost two years fostering, rehabilitating and training "Sissy," a fearful, German Shepherd mix that was recovered from a dog hoarder who had 104 dogs in her possession at the time of impound.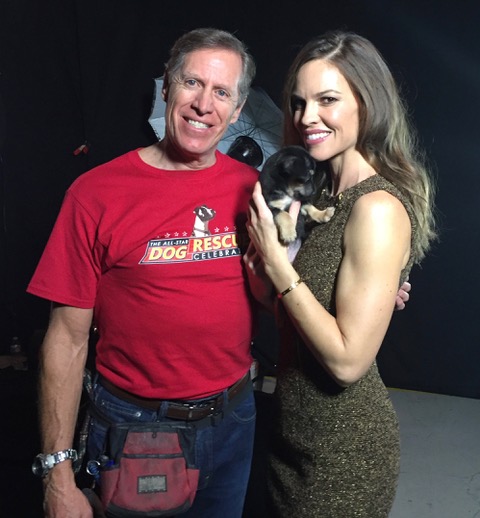 The dogs were neglected, sick and had a variety of behavior issues. Sadly, 46 of the dogs had to be euthanized.Sissy, however, was successfully rehabilitated and adopted to her "fur-ever" home in February, 2009.

Rob was selected to be a trainer for the TV Special, "All Star Dog Rescue Celebration," featuring Hillary Swank.

Rob has attended temperament testing classes and breed identification classes provided by the County of Los Angeles.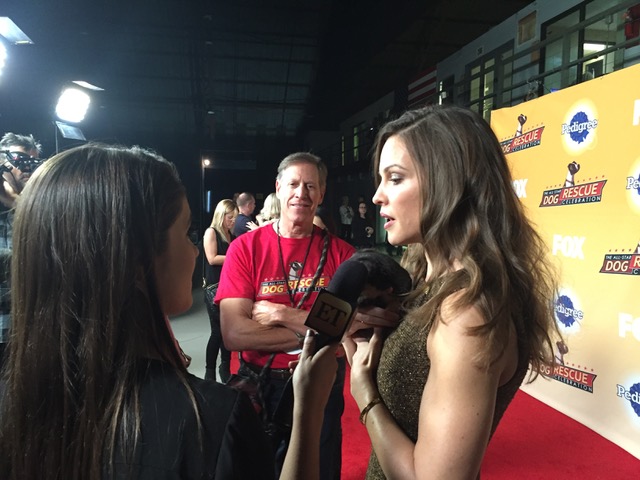 He is a member of the evaluation team and conducts temperament testing on dominant breed dogs and others as necessary. Rob has been requested by members of the volunteer staff to assist them with behavior issues involving their own dogs and has provided in-home consultations. Since 2007, Rob has provided in-home services on a Pro Bono basis or donation only to any member of the public who has adopted a dog from his local shelter and requests his help with any behavior issue. As a result, adopters are happier and the number of returns has been reduced. Rob continues to donate gift certificates for private consultations to 501(c) 3 charitable organizations like, Canine Adoption Rescue League (CARL) and PAW WORKS. Rob has been involved in many aspects of fund-raising efforts to support Healthcare for Homeless Animals (HHA) and Friends of Homeless Animals (FOHA). Both are 501(c) 3 charities run by volunteers.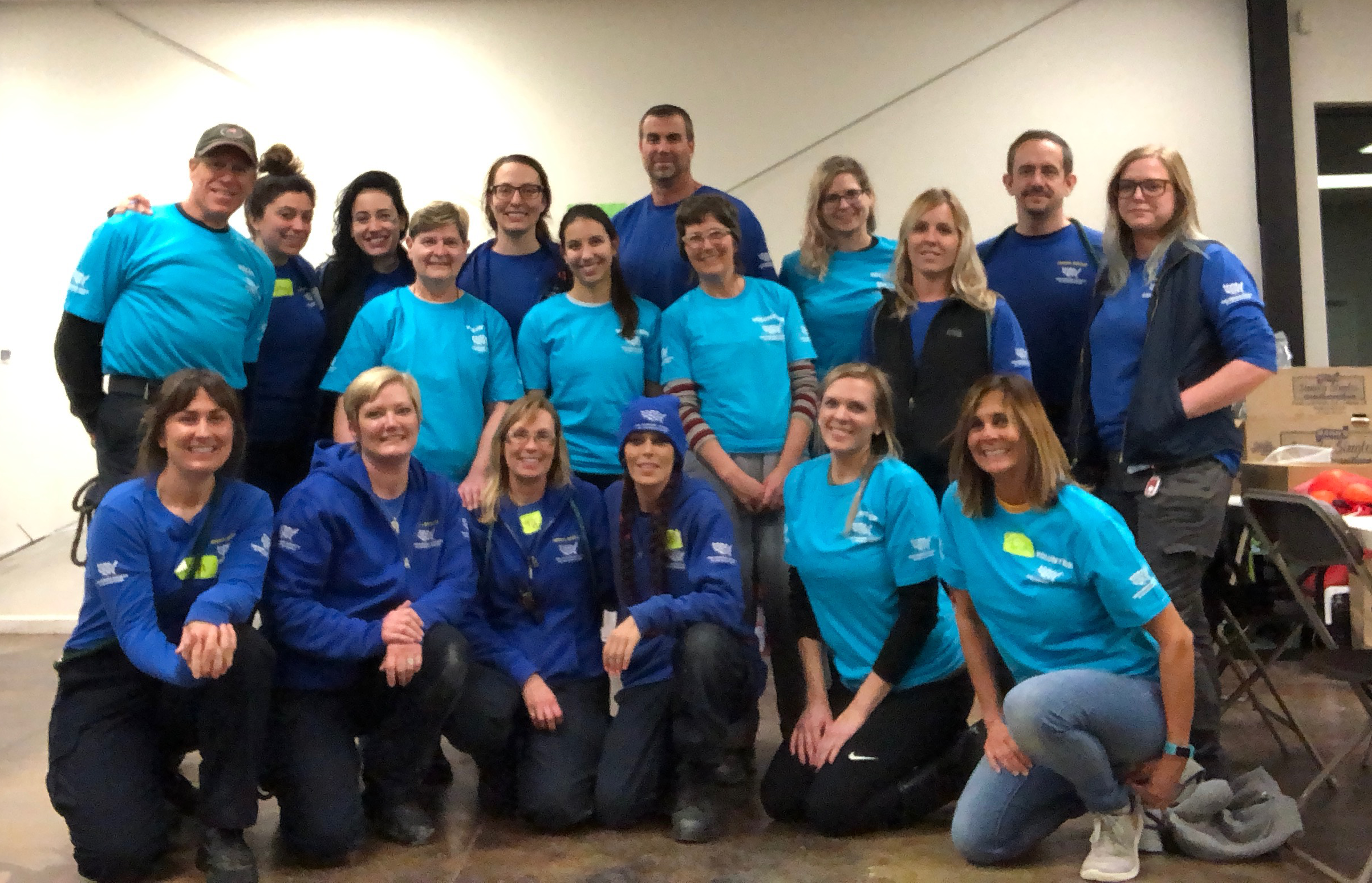 In December 2018 Rob was again deployed by the Humane Society of the United States to northern California to help provide for the care and feeding of the hundreds of animals evacuated as a result of the Camp fire that literally destroyed the town of Paradise California. Rob currently possesses an internationally recognized credential as a Certified Behavior Consultant Canine - Knowledge Assessed (CBCC-KA), and two internationally recognized credentials as a Certified Professional Dog Trainer - Knowledge and Skills Assessed (CPDT-KSA) from the Certification Council for Professional Dog Trainers (CCPDT) and is a Premium Professional Professional Member in good standing of the Association of Professional Dog Trainers (APDT). Rob is also certified by the American Red Cross in canine CPR and first aid. Rob is the head trainer for "Dog-Gone Behavior Issues, LLC." OUR MISSION: To ensure your dog is provided with all the required elements of a joyful, happy and fulfilled life.
To educate, motivate and provide you with the skills necessary to care for your dog's daily needs so you can www.FulfillYourDog.com
To challenge your dog with mental stimuli; playing with toys and puzzles designed to be thought provoking and problem solving.
To train your dog to perform basic obedience skills (sit, down, come, stay, heel and walk on a loose-leash) using the most up-to-date positive reinforcement methods
To properly socialize your dog with people, dogs and a variety of sights/sounds designed to prevent his exhibiting fear-aggressive behavior later in life.
To modify your dog's behavior and greatly reduce unwanted behaviors currently being exhibited.
To properly exercise your dog in order to ensure that his physical needs are being met.